Customized one-on-one tutoring to improve performance and boost confidence, offered in-person and online.
One-On-One Test Prep Tutoring
We use a three-pronged approach to lead students to standardized testing success, integrating a proven combination of academic skill-building, test-taking strategy, and ongoing practice testing. Working with our smart, caring tutors, students gain the knowledge and confidence to reach their true potential on test day.
SAT & PSAT Test Preparation
Summit's customized one-on-one SAT and PSAT tutoring has helped thousands of students achieve their score goals. With a game plan that includes strategies for every test question and practice testing in a realistic setting, Summit students gain the confidence and knowledge they need to reach their score goals.
SAT & PSAT Test Preparation
ACT Test Preparation
We are experts on the ACT. Let us demystify the test for you and determine if the ACT is a good fit for your student. When it comes time to prepare for the ACT, we'll help your student succeed with a customized, one-on-one tutoring plan, experienced tutor, and our evidence-based ACT curriculum. We're committed to helping students gain the confidence and knowledge they need to reach their full potential on the ACT.
ACT Test Preparation
Foundations of SAT & ACT
In our Foundations program, tutors help students master the fundamental math and verbal skills tested on the SAT and ACT, and prepare them to start a formal test prep program.
Foundations of SAT & ACT
SSAT & ISEE Test Preparation
The SSAT and ISEE independent school admissions tests are often the first exposure young students have to standardized testing. Summit's specialized SSAT and ISEE tutors understand how to work with this age group, bringing warmth, caring, and a passion for learning to tutoring sessions. Through our personalized, one-on-one instruction, they'll reinforce academic skills and teach specific strategies to help students understand how to approach standardized testing.
SSAT and ISEE Preparation
AP Exam Preparation
Our tutors can help your student conquer the AP exam. Whether for ongoing learning support throughout the year or review and preparation leading up to test day, we customize each and every AP program to specifically fit your student's needs. Practice tests are a crucial component of an AP test prep program, and Summit now offers 14 practice AP exams.
In our advanced math and writing programs, students engage with challenging coursework under the guidance and coaching of an expert one-on-one tutor. Each lesson is customized to the student's level and pace. This yields greater content mastery over a shorter period of time helping students gain the confidence and skills they need to excel in school.
One-on-One Peak Math
Success in math comes from a sense of genuine understanding. One-on-one Peak Math programs include Grade 4 Math, Grade 5 Math, Pre-algebra, Algebra 1, Algebra 2, and Geometry. Students in grades 4-10 strengthen their problem-solving ability, build strategic thinking skills, and increase confidence and motivation.
Learn more about Peak Math
One-on-One Peak Writing
In this engaging one-on-one program for grades 8-10, students learn how to write properly-structured essays, deepen their analysis, develop arguments, and create quality supportive examples that showcase their true writing skills. In turn, students also learn how to read more deeply and critically. This level of skills development helps prepare them for Honors, Advanced Placement (AP), and other higher-level English classes.
Learn more about Peak Writing
Testimonials
85% of our students are referred to us by other families, school counselors, and educational consultants.
Meet Our Tutors
Our tutors are the face and heart of Summit. They're not only skilled teachers but also warm and caring people who know how to engage young students. They make learning fun! They're experts in their field, and undergo a rigorous hiring and training process to join Summit. Our tutors receive continuing professional development training throughout their careers with us.
Our Tutors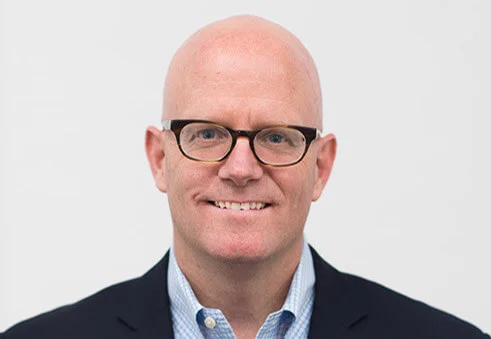 Why Choose Summit?
For over 30 years, we've been providing professional, thoughtful, personalized guidance, expert tutors, and effective teaching methods in our one-on-one tutoring programs. Driven by our core values, our goal is to help students achieve their full academic potential while reducing anxiety and building their confidence.
Letter from Charlie O'Hearn, Summit's Founder
A Proven Process, Developed Over 30+ Years
As a Summit client, you receive unparalleled support: from the Program Director who is your Summit guide, to the tutor hand-picked to match your student's personality, to our network of resources and connections garnered over three decades in the educational industry. We're committed to going above and beyond to help you, and we know that our signature approach — customized, one-on-one tutoring — is the most effective way to do it.
Learn more about our approach
College Admissions Test Guide
Summit's annual College Admission Testing Guide is a complimentary resource that provides vital information about the SAT, ACT, PSAT, and AP Exams. In it, we answer the questions students and families frequently ask, such as: How important are test scores? What does "test-optional" really mean? When should I take the test? How do I apply for testing accommodations?
Get Your Free Guide
Ready to get started?
Contact us to discuss test prep and tutoring options.
Contact us