Customized one-on-one tutoring to improve performance and boost confidence, offered in-person and online.
One-On-One Test Prep Tutoring
We use a three-pronged approach to lead students to standardized testing success, integrating a proven combination of academic skill-building, test-taking strategy, and ongoing practice testing. Working with our smart, caring tutors, students gain the knowledge and confidence to reach their true potential on test day.
SAT & PSAT Test Preparation
Summit's customized one-on-one SAT and PSAT tutoring has helped thousands of students achieve their score goals. With a game plan that includes strategies for every test question and practice testing in a realistic setting, Summit students gain the confidence and knowledge they need to reach their score goals.
SAT & PSAT Test Preparation
ACT Test Preparation
We are experts on the ACT. Let us demystify the test for you and determine if the ACT is a good fit for your student. When it comes time to prepare for the ACT, we'll help your student succeed with a customized, one-on-one tutoring plan, experienced tutor, and our evidence-based ACT curriculum. We're committed to helping students gain the confidence and knowledge they need to reach their full potential on the ACT.
ACT Test Preparation
Foundations of SAT & ACT
In our Foundations program, tutors help students master the fundamental math and verbal skills tested on the SAT and ACT, and prepare them to start a formal test prep program.
Foundations of SAT & ACT
SSAT & ISEE Test Preparation
The SSAT and ISEE independent school admissions tests are often the first exposure young students have to standardized testing. Summit's specialized SSAT and ISEE tutors understand how to work with this age group, bringing warmth, caring, and a passion for learning to tutoring sessions. Through our personalized, one-on-one instruction, they'll reinforce academic skills and teach specific strategies to help students understand how to approach standardized testing.
SSAT and ISEE Preparation
AP Exam Preparation
Our tutors can help your student conquer the AP exam. Whether for ongoing learning support throughout the year or review and preparation leading up to test day, we customize each and every AP program to specifically fit your student's needs. Practice tests are a crucial component of an AP test prep program, and Summit now offers 14 practice AP exams.
In our advanced math and writing programs, students engage with challenging coursework under the guidance and coaching of an expert one-on-one tutor. Each lesson is customized to the student's level and pace. This yields greater content mastery over a shorter period of time helping students gain the confidence and skills they need to excel in school.
One-on-One Peak Math
Success in math comes from a sense of genuine understanding. One-on-one Peak Math programs include Grade 4 Math, Grade 5 Math, Pre-algebra, Algebra 1, Algebra 2, and Geometry. Students in grades 4-10 strengthen their problem-solving ability, build strategic thinking skills, and increase confidence and motivation.
Learn more about Peak Math
One-on-One Peak Writing
In this engaging one-on-one program for grades 8-10, students learn how to write properly-structured essays, deepen their analysis, develop arguments, and create quality supportive examples that showcase their true writing skills. In turn, students also learn how to read more deeply and critically. This level of skills development helps prepare them for Honors, Advanced Placement (AP), and other higher-level English classes.
Learn more about Peak Writing
Testimonials
85% of our students are referred to us by other families, school counselors, and educational consultants.
Having been recommended by two great friends, I connected with Summit to help my son get his SSAT scores up. He has now been working with Michael Singer for about 2 months and in that short time, he has improved on his SSAT scores significantly. Michael has been so helpful in giving him strategies on how to think about questions, how to guess/not guess, and giving him specific areas he needs to work on during the week between tutoring sessions. Michael has been a game changer for our son.
It was a great experience getting professional guidance from Summit. As Ruth (the Project Director) suggested, my son took the diagnostic tests first. Based on the test scores, Ruth suggested my son to prepare for the SAT test as she saw him having a better chance to make great improvement on the SAT. The SAT tutor (Emma) was very experienced and patient. She provided lots of encouragement to the student and the parents. My son took her lessons from Oct to early Dec and was able to improve his reading score significantly (he is always very strong in math). He got a perfect score in his first real test in Dec. We would definitely recommend Summit to our friends!
The folks at Summit are excellent. We have 2 kids who have worked with the Summit team, both over exceeded our expectations. We are very very pleased!!
We had great support from Summit as we went through the college testing process. My daughter was able to take as many practice tests as she wanted and was matched with an incredible tutor who was not only very skilled but warm and encouraging. I suppose most importantly my daughter increased her score by a whopping 7 points from August 2018 to September 2019.
The best experience our daughter had in tutoring, personalized and focussed on the right details, very qualified tutors.
My son's tutor provided a personal approach and timeline to focus on areas where improvements could be made, and also reinforce his strengths. He felt confident going into this test, and was very pleased with his result.
Professional, knowledgeable tutors that worked within my child's schedule to successfully prepare him to take the SAT/ACT. Targeted review and preparation was provided. High quality materials were shared.
We sought tutoring at Summit specifically for the R&W section of the SAT. Program Director Alex hand-picked a tutor for our student after an initial…
Two of my daughters used Summit to improve their SAT scores with great results. Recently my junior daughter worked with Olivia for Reading and John for…
We have used Summit for each of our three children. They are always professional, and their system is very effective. Our youngest was recently placed with an excellent tutor. Summit works hard to match students with tutors who are a good fit. Lots of questions were asked prior to them recommending a tutor, then after our daughter began working with her tutor, Summit followed up to make sure the match was a good one. Summit is a top notch tutoring organization. I highly recommend.
My experience with Summit Educational Group has been stellar! I found them via a recommendation from a friend who had also used and raved about them. We live in Ohio – so were 100% virtual.The onboarding was easy and reassuring. My daughter actually seemed to enjoy doing the practice and was able to focus in on the areas she needed most. She gained the skills and confidence to help increase her score significantly on the ACT.Kate (Tutor) and Gina (Program Director) are wonderful. It was well worth the investment.
Great experience from start to finish. Reliable communication, helpful with all queries. Used services for a junior – individualizing tutoring sessions for ACT, and a couple of proctored practice tests.
My son had a fairly low ACT score coming into his junior year. We hired Summit Educational Group in December of 2019. Michael Dean, Executive Director, did…
Summit has a robust tutoring program that can be tailored to the needs of each individual student. Their model of test prep, which includes finding a "best fit" tutor for each student, is effective and well worth the money. We are most grateful for their services!
So far we have been extremely happy with Summit. Our tutor, Aubrey Elson, is outstanding and works very well with both our daughters. One daughter has taken…
Our experience with Summit has been exceptional! Over the last couple of years, I have had the opportunity to work with Michael Dean. He set my son up with superb tutoring and provided us with personal, thoughtful advice throughout the entire process: whether or not to focus on the ACT or SAT, when to take the exams, and which scores to send to schools. He is ALWAYS responsive and helpful. But here is the best story. My son, now in college, called home one late Friday afternoon and said he was struggling with an economics course and was deciding whether or not to drop the class. I immediately hung up the phone and called Michael. Despite the fact that it was after 5:00 on a Friday afternoon, he picked up! He said that Summit didn't offer tutoring in economics, but he would see what he could do. By 6:00 he found us a tutor! My son and Dominick began working together that Sunday and throughout the semester. Dominick was incredibly knowledgeable, organized, persistent, and motivating. Not only did my son pass economics, but he received an A-. Now that our daughter is going into her junior year of high school, we are thrilled to be working with Summit again!
I can't say enough great things about working with Lisa Houtzeel, Summit Educational Group and their excellent tutor Megan Erickson. The process was efficient and effective and our son's SAT score rose to a 1540. This was one of the best investments we have ever made in our son's education. I highly recommend their service!
Summit was an excellent choice for our son's SAT prep. James was fantastic to work with in the beginning. He took me through the whole process and really took the time to understand what my son needed from his tutor. The matchup was perfect. Tyler was terrific and "got" my son from the get-go. He completely honed in on what my son needed to work on each work, and knew how to encourage my son even when he was getting down on himself. My son needed more help on the verbal sections than he did with math, but from the first practice test to the real thing, my son increased his score 100 points on math and 50 points on verbal. Needless to say, my son was super excited and I was more than pleased. I would recommend Summit to anyone needing tutoring.
Thank you so much! Our process was easy and stress-free from start to finish. My daughter's tutor was a perfect match. They worked so well together. She was…
We had an excellent experience with Summit's tutoring and recommend them highly. My daughter worked with Leslie, who was incredibly skillful at helping her master various concepts and develop stronger test taking skills. Leslie's personalized approach made all the difference. My daughter's score increased and she gained greater confidence as well.
We have had a great experience at Summit. Lisa Houtzeel is incredible to work with and always very responsive. Our tutor Natalie was also amazing and a…
Summit helped my daughter raise her ACT score 6 points. She worked 1 on 1 with a tutor once a week for about 3 months and it made an incredible difference. Summit is a top notch tutoring service. Highly recommend!!
Our family has had a great experience with Summit Educational SAT tutoring for our high school student. His math tutor, JR was personable, engaging and excellent at helping our son prepare for this fall's SAT. Summit is well-run and client-focused. The opportunities for practice tests and online grading were helpful and I appreciated Summit's flexibility in scheduling and doing as much or as little counseling as needed. Friends recommended Summit to us and we will recommend to others.
My kids have worked with a number of tutoring groups over the years and I would most highly recommend Summit. From the practice testing to the personalized…
They were patient, flexible, kind, smart — my son's program was personalized to his needs and adjusted as his needs changed. I highly recommend Summit!
We are beyond thrilled with our experience with Summit Educational Group. Our daughter worked with Megan to improve her SAT scores and Megan was so knowledgeable and patient. Not only did she prepare our daughter for the test in terms of content, she also worked with our daughter to ease anxiety and gave her ways to improve her test-taking skills. Our daughter's score saw great improvement after working with Megan and Summit Educational Group! Thank you!!!!!!
Excellent experience. Tutor was smart, friendly, easy to work with, and gave my son very specific strategies to solve the particular SAT reading comprehension questions that kept tripping him up. Definitely worth it.
We have been working with Summit for almost three years. They do it right! The tutor-student match is done very purposely and thoughtfully. The materials they use are current and follow the trends and changes of the test. While both my students improved on their tests, they grew as learners and always walked into test day as confident test takers. Thank you Summit!
Best money I've ever spent! My older son had done tutoring through a class elsewhere. There was no homework, and it still wasn't cheap. A friend had used…
We were recently referred to Summit, when our daughter, who is applying to private school needed some additional guidance and support for the SSAT.From the very beginning, all of my interactions with Summit were professional and the customer service and follow up were truly top notch. Every detail I shared with Ruth Watterson was heard and taken into consideration when finding a tutor who was the right "fit" for us. I honestly, didn't realize the importance of the fit, until we experienced the service and I saw how closely the tutor worked with our daughter. Really grateful for the match we were assigned as the fit was a great one!In addition to the above, there were periodic check-ins to ensure the tutoring was going well.Our tutor, Michael Singer was an incredibly smart, experienced tutor. He supported our daughter and provided great guidance to her. He not only helped her in math, but also provided test taking strategies, which in the end, helped her tremendously.We were incredibly impressed with what was accomplished in a short amount of time. We had about seven sessions and from the first time our daughter took the SSAT to the second, her math score went up over 30 points! This improvement was better than we had even anticipated! We were very pleased with her results!The only part of this experience which made me feel a little unsure, was the rate. I will say initially, I was surprised by the cost. I had expected the services to be a lot less. Honestly, I had guessed the cost would be half of what it actually was. However, glad cost didn't deter us from moving forward with Summit. In the end, we feel the services were worth every penny. We recommend Summit without hesitation. You will be really pleased with the end result!
REMARKABLY CARING & PROFICIENT SSAT & SAT TUTORSWe have had a wonderful experience with Summit Educational Group of New Canaan. Our Program Director, Whitney, helped us identify a very special tutor who has been an absolutely perfect coach for our son. Leslie was warm and personable, totally available for scheduling and, most of all, understood Henry and how to teach him.The quality of Henry's time with Leslie was all that I could have hoped for and the even better news – results were great!
Our daughter had taken the ISEE a year and a half ago at home during covid lockdowns and had a very bad experience. We thought at home would be easier but it was not. With that in mind we needed to find somewhere she could take practice tests that simulate as close as possible the test taking environment. Someone recommended Summit and it has been a great experience. Our daughter took an initial practice test June 12th at summit then she worked with a tutor. The tutor helped her not be afraid of taking the test and gave her test strategies to use. Summit sent us a book and two additional practice tests she could take at home and score online and then she also took two additional tests with summit in Newton. Our daughter then took the real ISEE on July 13th. Her scores more than doubled from when she took her first practice test the month prior and she did well enough to get into the school she wanted. She actually did very well. It was a lot of work and summer but if you put in the time and use the resources summit provides then the results will come.
Summit was VERY helpful in navigating the ACT process in this crazy Covid time! Tutors are helpful and accommodating for ACT and AP tutoring. Will definitely use them again!
Smart, caring, and results oriented! AND they schedule sessions to work with the student's busy life! Summit raises confidence and helps it's students develop a can-do attitude.
I cannot recommend Summit enough to anyone who is looking for 1:1 standardized test tutoring for their student. They truly work to match teacher and student…
We have used two different tutors for my two different children, and each time, Summit found a perfect match for the individual child. The first prepared for the ACT and the second for the SAT. Communication was excellent both from Summit as well as from the individual tutors. We will definitely use Summit for our third!
We worked with Summit for Sat prep. My daughter worked with Abigail, who effectively tailored the lessons based on her practice tests. She enjoyed working with her and I received period professional updates from Abigail by email regarding the lesson progress. What really makes Summit stand out is the personal approach in both style and content as well as the professional organization of the group. This made the sessions and the process much more manageable and less stressful for my daughter than I have seen with other groups that my older daughter worked with. After just 6 weekly tutoring sessions my daughter's SAT score increased by 160 points! Thank you. I would highly recommend Summit.
My daughter was able to increase her score by 200 points with Summit Ed. I loved how they tailored the tutor to the student. Kind but knowledgeable tutors, serious about helping the student increase not only their score but their confidence. Strongly recommend!
I was very happy with the ACT tutoring services that Summit provided. Andrea Howland and Theo Wampler did a great job of guiding us through the process and…
Summit Tutoring has tremendously helped my son with his repeat SAT test. He scored 120 points higher! They matched him with a great teacher who got to know him and directed him to learn strategies and approaches to the questions he otherwise would not have discovered himself. And most importantly, he gained confidence going into the test. Kudos to everyone at Summit! Thank you very much!
My daughter was able to increase her SAT score by 200 points. Summit provided the right tutor, tailored to my student's style. Beth was knowledge, kind and…
Having been recommended by two great friends, I connected with Summit to help my son get his SSAT scores up. We had lived abroad for 2 years and coming…
Summit provided truly personalized tutoring for our son. The proctored tests were extremely helpful in getting him ready for the SAT and the feedback based on the results was great guidance! James was very helpful in pairing our son with the right tutors based on his personality and learning style. We worked with Summit for our older child as well and can only recommend it for ACT/SAT prep !
The Director was responsive and caring, as well as thorough in making the best match for tutors to work with our children. We used Summit with all three of…
We had a great experience with Summit Educational Group. My daughter had a wonderful tutor. They really connected, and she had a lot of fun while learning great strategies. Communication was fantastic, and I have never seen her so motivated. She was very happy with her first set of scores.
We had a great experience with Summit this fall — tutoring and prep for our 9 year-old for the ISEE and our 14 year-old for the SSAT. Great initial discussions with Andrea and Joseph to determine the best way to structure the tutoring. Our tutor Brian was absolutely wonderful — deeply knowledgeable, thoughtful, positive, encouraging and kind. The boys thoroughly enjoyed working with him. He tailored the sessions to each boy's strengths and weaknesses and helped them with specific test strategies. Brian also emailed us a detailed recap after each session and outlined their assignments to complete before the next session. The boys also took two proctored tests at Summit in New Canaan, which we reviewed fully with Brian in the days that followed. The boys felt as ready for the actual tests (still waiting for results) but there's no doubt they approached the tests with confidence and did far better than they would have without any tutoring. Two big thumbs up for Summit.
I have now used Summit for all 3 of my children and have had a consistently wonderful experience with all 3. The tutors that Summit has sent have all been incredible and my ongoing behind-the-scenes process navigation work with Drew Heilpern has been invaluable. Drew has made it a point to really get to know each of my children and help me figure out the best test and strategy for each of them – all while helping me maintain a sense of humor about the standardized testing process! For all these reasons, I cannot recommend Summit highly enough.
I have had a great experience with Summit and can not recommend them highly enough. We had tutors for both our children, one high school aged getting tutored for the ACT, and one middle school aged getting tutored for the SSAT. Summit helped raise their scores in a big way. Both children had very capable tutors who adapted to the learning styles of our children in order to maximize results. They have very well defined process that is customized to each individual child, and the customer focus, service and support have been outstanding, from Alysha in particular. I highly recommend this company.
I hope this review does justice to my experience with Summit Educational Group. The process was seamless from start to finish. James Saelee, the Director, is brilliant at matching tutors to your child's specific study needs. They helped my son prep for ACT, SAT, and AP subject tests. All of his scores improved significantly. Everyone was professional, thorough, kind, and patient, I could go on and on…Thank you Summit!
Excellent customer service and most importantly, fantastic, qualified, supportive tutors.
My family and I could not be happier with Summit, both in terms of their customer service and their results-driven tutors, and definitely would recommend them for test prep. We used Summit for SSAT, ACT and SAT prep over several years, and they always exceeded our expectations. They worked with me to find a tutor that fit each child's personality, needs and schedule. It is clear that Summit really cares about finding the right match and about ensuring that students go into their tests as confident and prepared as possible. There was no high pressured sales pitch, no minimum purchase requirement, and no attempt to scare us into buying more than our children needed, which I really appreciated. It felt like a true partnership. In order to score well on standardized tests, I believe that a motivated student who is willing to put in the hard work is a critical component. However, another key piece is surrounding the student with the right team to support their efforts. We could not have asked for a better team than we found in Summit.
Could not ask for a better group of people.
My twin juniors worked with Emma Lee of the Newton, MA Summit Educational Group to prepare for the SAT exam. She came highly recommended by a local friend of ours, and I am extremely happy we decided to hire her as well! My kids are very different – one needed to focus more on the math sections, and the other needed to focus more on English sections. She met with them individually over the course of eight weeks and helped raise their scores by at least 100 points each. I especially liked that I didn't have to commit to purchasing a package of a certain number of sessions. Instead, I was able to stay within my budget and the kids got exactly what they needed out of each session with her. What I especially appreciated as a parent of twins was that she never compared them to each other, and that she truly helped strengthen their confidence. Unlike many of their friends – who were cramming for the SAT exam the last few nights before, Emma said to put their books away for the days leading up to the test and relax and get a good night's sleep. I honestly think this made a huge difference – one scored in the high 1400s and the other scored in the mid 1500s on their first attempt. I am extremely grateful to Emma and the entire Summit Educational Group for personalizing their tutoring, and being exactly who and what they needed to succeed on the SAT. I can't recommend them highly enough!
This place is great! I'm really impressed by their customer service. The director Ruth Watterson goes out of her way to give honest, reliable, and FREE feedback to families. After providing my son with a FREE practice ISEE test, she called me to say she did NOT recommend tutoring for him, that he knew his material, and was ready to go. She told me to just go over the questions he got wrong with him at home and that was it. She said she'd be lying if she recommended their services to us. She could easily have told me she recommended at least one tutoring session, I would have believed, and paid for it. Instead she chose to be honest. I cannot recommend them enough. I wouldn't go anywhere else. Thank you Summit!!
My daughter used J.R. from Summit to help with math tutoring for the SAT. We only had about 5 sessions over the course of the summer and her score bumped up 100 points! Summit was very professional, responsive and I highly recommend their service.
Our experience with Summit was excellent. From our first conversation, they really dug deep to get to know my student, in order to match him to the right tutor. Once the tutoring sessions began, we were impressed by the pace, the amount of teaching, and the rigor of weekly homework. We felt that the things our son learned through studying for the ACT not only helped him with the test, but also with his study skills for school. My son's score jumped three points after using Summit's tutor! And the staff at Summit was very helpful in answering all of my questions surrounding test taking. I highly recommend Summit. Worth the investment!
Summit is a fabulous educational program that I would highly recommend. My two children worked with educators at Summit for the ACTs and the SATs and both children improved their scores. My daughter recently worked with two Summit experts and improved her Math SAT score by 110 points and verbal by 80 points (resulting in a 1420 overall). The tutors were all true professionals and were able to quickly hone in on exactly what areas to focus on and how to encourage and inspire the kids to do better. Both my kids felt comfortable and at ease and welcomed the sessions. My daughter commented that both her tudors where not only great at teaching her how to improve scores but also generally how to be better at math and writing. We found Summit a huge value and worth the time and money spent. I also found the communication excellent up front – with Summit making sure they understand each child and picking the best tudor for each child. I highly recommend working with Summit – they are true professionals.
Super welcoming/friendly work environment
Our son took the ACT test, and became flustered in the English section, fell behind on time and ended up having to leave a bunch of questions unanswered….
Working with Summit has been the best investment for SAT prep and academic tutoring for our family. The team is professional, competent, responsive and most importantly, the tutors really connected with our sons and encouraged them to succeed for themselves. We have 2 sons (19 & 17) who have different academic styles and Michael at Summit in Newton MA selected two tutors who understood and were a great fit for our sons.One son was doing SAT prep and the other is receiving college level tutoring in trigonometry and calculus.Please do yourself a favor as a parent, and engage this test prep/tutoring program, you will not be disappointed.
They are the Best. My daughter is very happy with preparation of SSAT.
Great service. Perfect match between tutor and student. Great communication among the Summit representative, tutor and parent. Available at all time to…
Best money I've ever spent! My older son had done tutoring through a class elsewhere. There was no homework, and it still wasn't cheap. A friend had used Summit at the same time and had much different results, so we decided to go that route for our younger son. Lauren was our tutor and she was fantastic. The individual attention really let him focus on what he needed, and she really broke things down for him to help him strategize how to succeed. There was a lot of HW but it was broken down each week into manageable pieces and it was very helpful. Still waiting on the SAT results, but the last practice test was 200 points higher than when we started. I highly recommend Summit!
Summit was the perfect choice for my son. Catharine was exceptional – she was helpful and matched us with the perfect tutor. My son worked hard, followed the program and increased his composite ACT score by 3 points in one testing cycle. Highly recommend Summit for personalized and effective test prep.
Thank you so much for making the process easy and stress-free from start to finish! My daughter's tutor was a perfect match for her. She was a miracle worker, too, as my daughter's ACT score was perfect on her 1st try! Thank you Summit. I have nothing but praise and appreciation for you all.
Both of our daughters who are very different academically used Summit. After meeting with us, Summit selected a tutor for both of them that "met them where they were". They both really enjoyed working with their tutors. And both improved their scores significantly while working with Summit. We highly recommend their services.
I hope this review does justice to my experience with Summit Educational Group. The process was seamless from start to finish. James Saelee, the Director,…
I cannot say enough good things about Summit. They helped both of our children reach their high goals with the ACT. Theo was amazing at finding a tutor that…
Outstanding, professional tutoring service! Made an incredible difference in my daughter's ACT score (6 points) over a period of 3 short months! Highly…
Two of my daughters used Summit to improve their SAT scores with great results. Recently my junior daughter worked with Olivia for Reading and John for Math. They used their time very effectively and targeted exactly what skills she needed to improve which helped her confidence quickly. After 3 months, her score improved 230 points. Thrilled with the short intense instruction that paid off. Also, both tutors communicated with parents very well. Highly recommend.
My son worked with a fantastic tutor from Summit for the SSATs. His tutor was engaging and kept an easily bored 14-year-old interested in the material and…
We have used Summit for all three of our boys and have been extremely happy with their tutors and the communication from the office. All around excellent…
Had a fabulous experience with Summit with both of my kids. They gave thorough test prep with a smile. Recommend HIGHLY!
We had a great experience with the people at Summit- our son took one of their free practice ACT's at Southport library in Fall 2019. When it was time for him to prep for the real test, they already had an idea of his strengths and weaknesses. With only a few sessions (with a perfect fit tutor!) his score went up 6 points! Every session had a follow up to make sure my son was feeling secure in the lessons and with his tutor. Just before he took the test we got a few last minute words of advice and good luck- a great experience all around!
We were delighted with Summit, from the free practice SAT and ACT tests which they offer, to the incredibly thorough free consult afterward, to their steadfast help through the pandemic and their fantastic tutors. They helped my son take his math ACT score from 28 to 35 and his overall ACT from 33 to 35! I was particularly impressed with the professionalism of everyone I encountered, and with their desire to get to know my son as a person not just a set of test scores. They really figured out exactly what he needed and how he learned, and working with them was interesting and rewarding for him and for us. I highly recommend Summit!
ACT PREP: My boys have worked with Summit Educational Groups New Canaan, CT and White Plains, NY offices over the past four years and have had a top notch experience with both. Their advisor and tutor were warm and caring. They educated us about the testing process, spoke with my boys and then formed individualized programs tailored to each of them. Throughout the process our advisor and tutor made adjustments when necessary and provided support. They were a pleasure to work with and I will be using them again for my third son.
Summitt Was very professional. My daughters tutor John always communicated with me after each session. He sent me lesson recaps and let me know what he was working on with her. He helped her to become a more confident test taker. He gave her tools and valuable insight on how to get her score up.Lynn always checked in with us to see if we needed anything. I can't say enough about what a positive experience we had here . I highly recommend anyone looking for college prep to allow Summitt to help.
company is well organized, we had an effective tutor that connected with my son and they also can answer questions about the testing process. Very happy with experience.
We enlisted Summit Educational Group to help our daughter with her ACT preparation, and the tutor and advisers were excellent. We truly feel that Summit's tutoring helped our daughter score about 2 points higher than predicted by practice tests.
Meet Our Tutors
Our tutors are the face and heart of Summit. They're not only skilled teachers but also warm and caring people who know how to engage young students. They make learning fun! They're experts in their field, and undergo a rigorous hiring and training process to join Summit. Our tutors receive continuing professional development training throughout their careers with us.
Our Tutors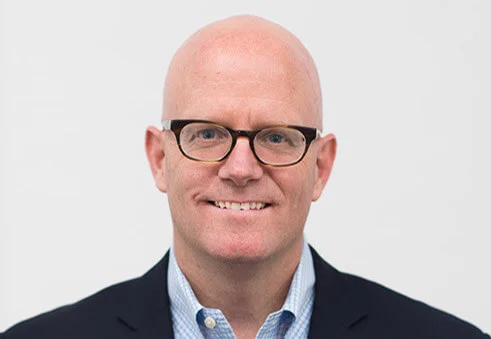 Why Choose Summit?
For over 30 years, we've been providing professional, thoughtful, personalized guidance, expert tutors, and effective teaching methods in our one-on-one tutoring programs. Driven by our core values, our goal is to help students achieve their full academic potential while reducing anxiety and building their confidence.
Letter from Charlie O'Hearn, Summit's Founder
A Proven Process, Developed Over 30+ Years
As a Summit client, you receive unparalleled support: from the Program Director who is your Summit guide, to the tutor hand-picked to match your student's personality, to our network of resources and connections garnered over three decades in the educational industry. We're committed to going above and beyond to help you, and we know that our signature approach — customized, one-on-one tutoring — is the most effective way to do it.
Learn more about our approach
College Admissions Test Guide
Summit's annual College Admission Testing Guide is a complimentary resource that provides vital information about the SAT, ACT, PSAT, and AP Exams. In it, we answer the questions students and families frequently ask, such as: How important are test scores? What does "test-optional" really mean? When should I take the test? How do I apply for testing accommodations?
Get Your Free Guide
Ready to get started?
Contact us to discuss test prep and tutoring options.
Contact us